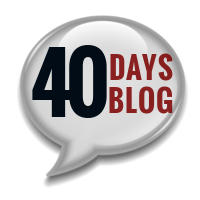 Council of Bishops of the Ukrainian Orthodox Church of the USA
Archpastoral Message for 2013 Thanksgiving Day:
We Offer Praise and Thanksgiving
Once again, our nation pauses to celebrate Thanksgiving. Our tables will be spilling over with food and our homes will resonate with laughter and conversation as we gather to celebrate this special day. Thanksgiving is a quintessentially North American holiday. It is a day when we remember the hardships faced by the first immigrants to this great land, and the gracious kindness with which the native people greeted them. The familiar traditions that surround the origins of Thanksgiving Day when the Native Americans and the settlers of the Plymouth colony came together indicate that gratitude to God was the focus of that first thanksgiving feast. Gratitude to God expressed by those two very different peoples sharing with one another at the same table.
Paradoxically, at a time when we reflect on the richness of the life that God has given us to live, there is a note of profound reality as well.  This is inevitably so, as we remember that the benefits that we enjoy now have been paid for by the willing and unwilling sacrifice of so many. We think of the millions who arrived on these shores in shackles to build this nation's wealth. We are reminded of the peoples who occupied these lands for millennia before the arrival of Europeans, the natives who received these "newcomers" warmly, and then paid for their hospitality by losing everything.
As those native people and first immigrants gave hearty thanks to the Creator for the feast that they were about to share, so must we be sharply attentive and grateful to the source of our food – the first Source, of course, being God, the Almighty Creator – Who has always provided the clean water and food we need to survive.  Like the pilgrim newcomers, who in order to avoid starvation, became dependent upon the natives and their ability to utilize God's creation to sustain themselves, we must today give thanks to God for those upon whom we depend for our daily nourishment.  Never before in all of human history have so many been so completely dependent on others for food and water. Never before in human history have so many been so completely cut off from the land upon which they ultimately depend for their sustenance. 
As Orthodox Christians, we affirm the sacredness of all Creation.  Consequently, we must never forget that both our food choices and food production processes have a profound impact on God's beloved Creation. In this season of Thanksgiving, we encourage you to consider the following issues: How does our food get on our table? Where does it come from? Who puts it there? What is the real cost, both short and long term, and who pays the price? And, as importantly, but perhaps less obviously: What is our relationship to the place that feeds us? In the season of abundance, how is that in our country, with its widespread system of food production and distribution, many remain hungry?
In many parishes of our Holy Ukrainian Orthodox Church of the USA, the pastors and faithful, in particular, many Ukrainian Orthodox League chapters, answer these questions by hosting community Thanksgiving meals or collect food and prepare bountiful baskets for families which are unable to afford such bounty with their own resources.  In this manner we become the ones depended upon. What a powerful example of "gratitude in action".  This is the expression of love-charity and compassion taught to us by Christ our Lord.
Thanksgiving Day brings families together for a festive meal to enjoy one another's company and love. At those family tables a prayer of gratitude to God is raised, properly including God in the joy of the moment.  Our prayer is that more and more of our parishes invite their faithful to gather around the Table of our Lord on this national holiday to give thanks FIRST to God during Divine Liturgy.  Though it is not an official ecclesiastical holy day – it is altogether proper to offer gratitude to God that we live in a nation that sets aside such a day for "thanksgiving". 
As you gather on Thanksgiving Day, wherever it is you gather and with whomever you gather, we hope you have a great day! We hope you will enjoy the traditions of the day. But be sure to remember that for us – Orthodox Christians, Thanksgiving is more than a Thursday in November. It's more than enjoying turkey, pumpkin pie and football. It is about giving thanks and being a blessing for those around us.
May you all have safe journeys in your comings and your goings this holiday week and may the Grace of our Lord and Savior Jesus Christ be with all of you this Thanksgiving Day.
With deep gratitude to God for each of you as our spiritual children,
+Antony, Metropolitan
+Daniel, Bishop
 Copied from http://www.uocofusa.org/news_131125_1.html