Listen to the podcast!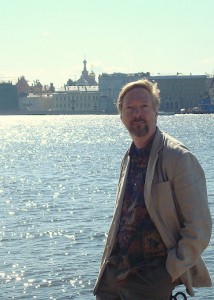 We begin this podcast with a talk about Taking Work Seriously.
Next, we have a wonderful conversation with Nicolai Petro, PhD (Professor of Political Science at The University of Rhode Island) about the politics of Orthodoxy and Islam in Russia.  During the first half we talk about the Pussy Riot case, its historical, social, and legal context, and the differences between the reaction to such protests in Russia and the West.  During the second half, we talk about the history of Islam in Russia and what the Russian government has done in Tatarstan to avoid the rise of radical Islam there.
Open letter of Fr. Sergy to Sir. Paul McArtney
Come Receive the Light interview with Professor Petro  (transcript)
The Orthodox Church and the Struggle for Russia's Soul